Hire the Premier House Cleaners in Orange County
Finding yourself with more and more work to do around the house but less and less time to do it is an unwanted position that many find themselves in. It is for this reason that Euro-Eco Home Cleaning services is here to save you time and perform your house cleaning needs. We have been proudly serving Orange County since 1999. Time is becoming a rare commodity that many people consider to be extremely valuable. It's no surprise that keeping up with the daily demands required to keep our homes clean is frequently neglected. This is where hiring a house cleaning service comes in extremely handy.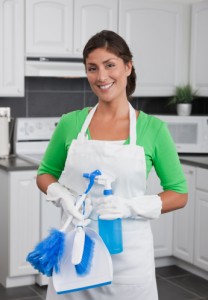 We provide home cleaning services that go beyond what would be considered average by not only offering fast, reliable and honest service but by using only eco-friendly cleaning products. Our primary purpose for this is to eliminate any toxic residue that might be left behind in any living areas. This is important to us because it has been proven to be important to our customers.
Our friendly house cleaning staff come to work each day with one simple goal in mind. That goal is to help create a stress free environment for our home owners and customers, freeing up valuable time by taking on the daily demands required to keep a home clean. It really is as simple as that.
Do you find yourself needing more time to enjoy life but having more house work to do than usual? Well, we may have just what you need. We have time!
We are a reliable and honest home cleaning company who provides fast and reliable house cleaning services in Orange County. Our staff only use eco-friendly cleaning supplies to eliminate the residue toxic cleaning supplies leave behind. If you are ready to hang up your cleaning rags, mops and spend more time with your family on weekends. Give us a call at 949-735-4820 to schedule a free in-house estimate.
See for yourself why more homeowners hire us as their house cleaners, let us show you the Euro-Eco House Cleaning difference. With 13 years of home cleaning experience we are the premier house cleaners in our industry, we're here to help!