In today's fast-paced living styles there are only so many things one can accomplish before the end of the day. So as a result house cleaning chores end up being neglected and your home suffers. Euro-Eco House Cleaning offers European Style home cleaning services, that include the use of only eco-friendly cleaning products to eliminate the toxic residue from living areas. Simplify your life by hiring a home cleaning service. Nobody wants to clean house on his or her days off and now they don't have to.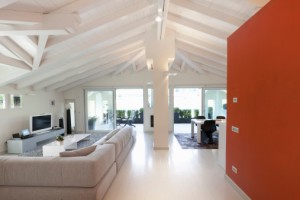 We are a full-service house cleaning service proudly serving Orange County since, 1999. When you partner with us we will design a custom cleaning plan tailored around your homes needs. At Euro-Eco House Cleaning we don't use a one-fits-all approach, we treat every client's home on an individual basis. After working 40-hour weeks, driving the kids to and from school, and other activities. Don't spend another weekend vacuuming, dusting, cleaning toilets or any other chore when there are home cleaning services that will do the cleaning for you. In most cases you can hire a cleaning service for what you would pay at a sit-down casual restaurant. We offer very competitive prices and we offer incentive programs for customers who refer friends and family to us.
We are a reliable and honest home cleaning company who provides fast and reliable house cleaning services in Orange County. If you are ready to hang up your cleaning rags, mops and spend more time with your family on weekends. Give us a call at 949-735-4820 to schedule a free in-house estimate.
See for yourself why more homeowners hire us as their house cleaners, let us show you the Euro-Eco House Cleaning difference. With 13 years of home cleaning experience we are the premier house cleaners in our industry, we're here to help!