The kitchen is the heart of the home. It nourishes and sustains the family. That is why it is so important that it be kept in good order, at Euro Eco House Cleaning we are here to help! A sparkling clean kitchen is a necessity for not only the sake of keeping the home looking good but also in ensuring the health of the household.
Of course, a kitchen is only as healthy as the cleaning products that are used in it. If harsh chemical cleaners are used in it, the kitchen can pose a health threat to everyone in the household and anyone who may come visit. That is why it is important to choose us as your home cleaning service, we only use eco-friendly cleaning products to avoid leaving toxic residue behind.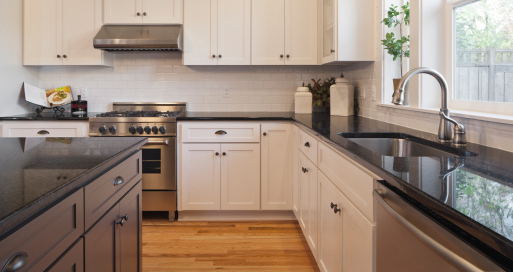 Our kitchen cleaning is done by professionals using European Style methods with only eco-friendly products is the best route to take in order to achieve and maintain a healthy and comfortable kitchen environment. Choosing a good, reliable cleaning company in Orange County is the way to help to create and keep the kitchen as a strong and healthy heart of the home.
While many companies claim fast and reliable service, this company really, delivers. Plus, unlike with other house cleaning services, toxic residue is being removed from the home rather than added to it via harsh chemical cleaning products.
Being green is important for individual health as well as that of the planet. Choosing a professional cleaning service that uses eco-friendly cleaning products is just a small step toward insuring both a clean home environment and a better future for the planet. Give us a call at 949-735-4820 to get a free in house estimate.