Get Best-in-Class Maid Services In Orange County
Finding an honest, reliable and hard-working maid services company can be a daunting task, they all claim to be the best but only we can back it up. At EuroEco House Cleaning services we have been proudly providing maid services to Orange County residents since 1999. We use non-toxic cleaning products and European Style house cleaning methods, to ensure there is no harmful toxic residue left behind that may harm your kids or pets. We understand that there are only so many things that can be done in one day or week, so we are here to lend a helping hand with your house cleaning and maid services to ensure you can be more productive at work or with your family.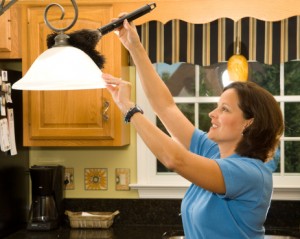 Our expert maid service staff will perform a thorough cleaning every time we show up to clean your home. We will deep clean every area of your home to ensure your home stays as clean as possible until the next scheduled cleaning. For home owners who are interested in having your windows, the inside of the refrigerator or oven we can do that as well for an extra fee. There is no cleaning to task too big, or small for our maid service, we got you covered.
All of our maid services are guaranteed to meet even the strictest demands. With our European Style cleaning and toxic-free chemicals your furniture, cabinets, countertops and every area we clean will last longer. Dump the cleaning rags and mops and let our professionally trained maid service staff show you what we can do.
There many other maid services in Orange County but we can't be beat, due to our attention to detail, excellent customer service, honesty, hard-working attitude and reliability. Give us a call at 949-735-4820 to schedule a free estimate. At EuroEco House Cleaning we treat and clean every house as an individual based on the needs of the home owner and home, we don't a have a one-size-fits-all approach like the others. Try our maid services, we're to help!